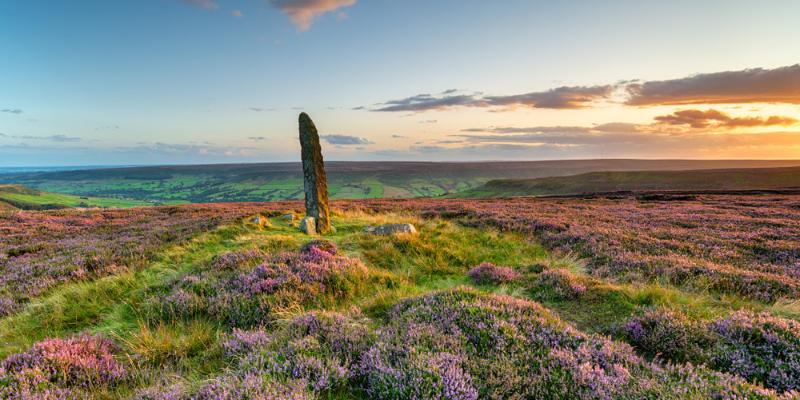 By Mark Sandamas, Owner C2C Packhorse
I write this on what's currently a rare occasion of a dry day! For those of you reading this across North West Europe at least, you're probably also wondering when the rain is going to relent and better weather is going to return. Not to say that other parts of the world aren't experiencing unusual weather patterns, from our friends in Australia suffering from many devastating floods to those in the United States facing extreme snowfalls and very cold temperatures.
The climate changes are evident all around us and our impact on the environment has perhaps never been so pronounced. Here at C2C Packhorse we have always appreciated the majestic natural beauty surrounding us and are constantly mindful of our place and responsibility to preserve it. This year we will be taking further steps to demonstrate our commitment by working to attain the Travelife accreditation, a global accommodation sustainability certification that covers emissions, biodiversity, human rights, fair labour, child safeguarding and animal welfare. More information about our work towards achieving this and our other sustainability efforts will be featured in an upcoming blog.
Despite the bad weather, we see no reason to stay inside. As the creator of the Coast to Coast route Alfred Wainwright said in his 1973 book 'Coast to Coast', "There's no such thing as bad weather, only unsuitable clothing". Our guided walk programme lead Mark Reid echoes this sentiment and has often pointed out that the walks in bad weather often turn out to be the most memorable, whether it be by overcoming greater challenges or the exhilaration of combating the elements. Nowadays in particular, the choice, range and quality of clothing available has never been better. Did any such kit get delivered by Santa (or friends/family) to you?
All this being said, if the 2023 season is anything like 2022, your walking trip this year could well take place in anything from 35' heatwaves to monsoon-like conditions (sometimes even on the same day!)
Speaking of the season ahead, our team has been incredibly busy handling bookings and enquiries at an unprecedented level (even before the Covid-impacted seasons). It is fantastic to see so many people wanting to come and walk, cycle or run the Coast to Coast this year. We are not sure if this is in part due to the recent announcement that the Coast to Coast will officially become the next National Trail. This is fantastic news for us and all our partners across the route, and for future customers as it means that waymarking, stiles and crossings (in particular, the crossing over the A19) will be improved and more revenue will spread across the whole community. By our own estimation*, the C2C already contributes at least £5m annually into these communities.
There have been many other developments within the business too. For example, we have implemented a new tech system for our baggage transfer logistics that enables real-time tracking of bags. With us already moving several hundred bags a day in peak periods, this will be a big help to our Ops team and means we can continue to ensure excellent, accurate and timely delivery of all bags.
Our guided walk programme with Mark Reid has expanded too, and is now including more routes, such as the Dales Way, Herriot's Way and Hadrian's Wall. Mark and fellow guide, Richard Duckworth, are incredibly knowledgeable about all aspects of being outdoors, including the local history, navigation and wildlife, all of which our customers can soak up when taking part.
In my role, I have been busy establishing another linked business to C2C Packhorse that operates and provides self-guided walking and cycling holidays across the UK – S-Cape UK. This business is based together with C2C Packhorse in our Kirkby Stephen office. To date, it already has over 40 separate walking tours and 10 cycling tours, from some of the more known like West Highland Way, South West Coastal Path and Cotswolds Way to Perthshire, Isle of Arran, Isle of Wight and Yorkshire Wolds.
With these developments, previous customers of ours will find that there is plenty more we can now offer. Whether you have already done the Coast to Coast and are ready for your next adventure, or if you're yet to do any and want to know where to start, please do just get in touch (by email or phone).
*based on the number of people we help to complete the route each year