 Our mission is to sprinkle a little bit of magic to create unforgettable memories in our very own, beautiful, Great Britain.
Coast to Coast Packhorse
The UK's only travel company specialising in Alfred Wainwright's C2C Way route.
Walk

the
Coast to Coast Way
The Coast to Coast walk is a famous British hike designed by Alfred Wainwright that steers across the UK's landscape from St Bees to Robin Hood's Bay. The C2C rambling route passes through three national parks: the Lake District National Park, the Yorkshire Dales National Park, and the North York Moors National Park. The great fell-walker, Alfred Wainwright, who devised the journey, chose a route which showcases the British landscape at its best.
Walk

Coast to Coast
with our package walking holidays.
Coast to Coast
Walk Itinerary
Below we have detailed a general guide to the Coast to Coast route itinerary. The journey can be traversed with several itineraries, allowing for rest days, breaking the hike up into longer sections. For more exact itineraries, please see each individual holiday page.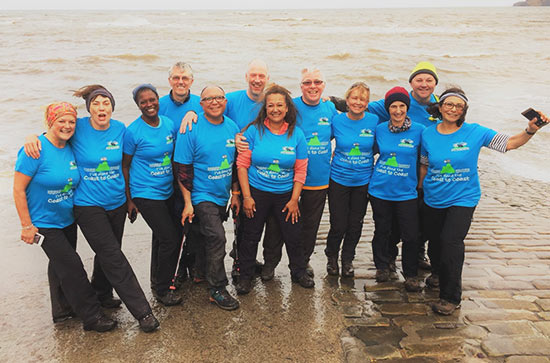 Read

the
Coast to Coast Blog
Read our Coast to Coast Explorers Blog. Here we share all of our company news and local information direct from our team on the C2C Way route in Kirkby Stephen. We also share tonnes of useful guides to mountains around the UK and valuable 'before you travel' articles about Alfred Wainwright's famous 192-mile route.